Join us for the 2022 Atlantic Challenge!
Follow the riders' progress by clicking here or on the map below. (Note: map image may not appear on some browsers.)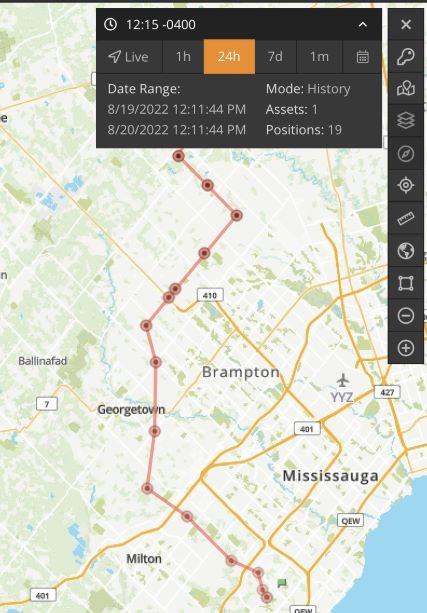 This year riders will be cycling from Toronto Ontario to Halifax, Nova Scotia from August 20 - 27, 2022.
What is the Wellspring Ride for Cancer Support?
It's an epic life adventure, an adrenaline kick, it's friends for life and it's the thrilling challenge of the body, mind and spirit, all coming together to achieve a milestone. Completing the Wellspring Ride for Cancer Support is an impressive accomplishment that only a few have the privilege of boasting, and it is an inspiring story of being able to help support those most in need.
What the Wellspring Ride for Cancer Support is NOT, is another typical group charity ride. Instead, it's a unique cycling challenge in which teams of cyclists (pelotons) ride together for six hours at a time, travelling distances of approximately 120 km for 8 days, to travel more than 3,000 km to raise funds to support those living with cancer.

Advanced training, some special gear (a bicycle), and a big heart are all you need to be part of the next epic cycling adventure that will take you from Toronto to Halifax.
Click here to view all of this year's riders.
Watch the below playlist to learn more about The Wellspring Ride for Cancer Support. To view other videos in the playlist, click on the button in the upper right-hand corner.
Donate:
Find a Participant or Team:
Top Donors
Anonymous
Ron & Pauline Ferguson
Anonymous
Anonymous
Anonymous